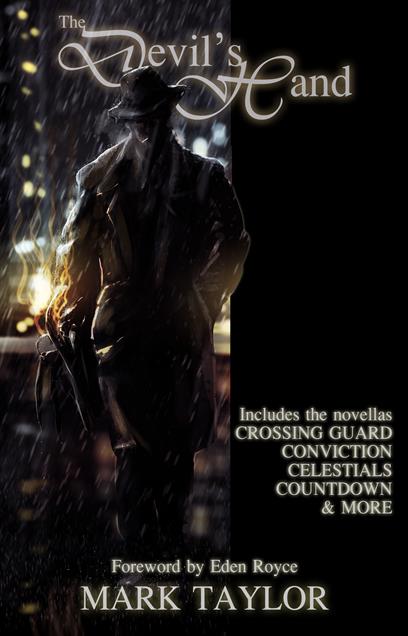 The end is nigh for The Hand.

Finally in one place comes the collected novella series. Crossing Guard, Conviction, Celestials, and Countdown are joined with a myriad of extras, including fan artwork, a foreword from gothic author Eden Royce, and delivered as it was originally intended, with all formating and footnotes restored.

One is a monster, the other is the right hand of the Devil. What Darin thought was just another job - capturing an escaped demon from Hell - turns into something much, much worse.

Portals to Hell open. Ancient ghouls afoot. The Hand must save the world, please the boss, and get the girl.

All without a plan.



"The plot is slickly written, with a twist that I hadn't expected. There are also some humorous laugh out loud moments, the style of which reminded me of Douglas Adam's novel: Dirk Gently's Holistic Detective Agency."

"The characters are witty, the storyline clever and original, and the plot fast-paced. British humor with a touch of gore."

"Taylor creates characters that you can give a damn about..."

Coming Soon in paperback only